See also:
Mast Votes to Disapprove of Anti-Israel UN Resolution
Congressman-elect Brian Mast joined us for a Victory celebration at Frenchman's Reserve on December 4. As the new Republican representing the 18th district, he will join a unified Republican Caucus in the 115th Congress ready, willing and able to implement the Trump agenda starting on day 1. After 4 years of representation by the very liberal Patrick Murphy (rated 4 out of 100 by the American Conservative Union), we look forward to having a Congressman who shares our values.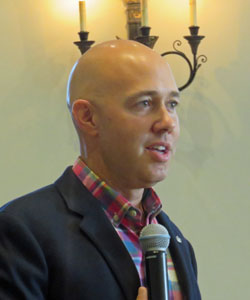 Brian recounted his experience in the weeks following the election, particularly the "Freshman Orientation" in the capital where he participated in closed door caucus sessions that attempted to discern just what the voters mean by "Drain the Swamp". He was encouraged by the apparently very real concern by Representatives old and new that the voters clearly reject business as usual in the Congress, and they seem to really want to deliver on the Trump message of ending corruption and moving on the right priorities, not just those that will fill the pockets of the participants. While he can't guarantee that his colleagues will follow through on this theme, he certainly plans to do so.
Brian plans to reside in his capital office while in Washington (as do 80 other House Members), and travel back to the district frequently on weekends. His wife plans to home-school their children starting after the end of this school year, so they will be more easily able to travel with him as needed.
We look forward to seeing Brian frequently in the future and wish him well on what could be a long and productive political career.
Next month, join us as the club will host Sid Dinerstein for a look at the past election and what it portends.
Dear Friends,
We have much to be grateful for as the year 2016 comes to a close.
On November 9th, (twenty eight years to the day after the fall of the Berlin Wall), our country had a magnificent win when Donald Trump became president elect of the USA. This triumph, which included Republican control of the house and senate, will enable President Trump to carry out his ambitious plans to "Make America Great Again." We can't wait.
The Republican Club of the Northern Palm Beaches has been stalwart in our mission to promote Republican candidates and educate our neighbors about issues as well as encourage them to vote.
Through your club dues we have donated hundreds of dollars to the Republican Party of Palm Beach County and held free meetings to promote candidates.
As we start a new year, we would like to invite you to become a member. This money is put to great use and we would be pleased to have you participate.
The cost is $25.00 per person and $40.00 as a couple.
We are looking forward to a successful 2017.
Thank you,
Marilyn Parmet, President

Join us on December 4 at Frenchman's Reserve for an excellent brunch and
Victory Celebration
And meet our new Congressman: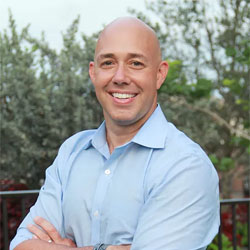 Congressman-elect Brian Mast
On January 3, Brian will be sworn in as our District 18 Representative in the 115th Congress. Replacing Democrat Patrick Murphy, Brian is one of only a few Republican pickups in the November election and will join 239 other Republicans to work in conjunction with our new President to Make America Great Again!
Join us to congratulate Brian on his victory and give him a rousing Tea Party sendoff to fight the people's fight.
We will have a few other special guests and hear a synopsis of the recent election. Don't miss it!
Please bring an unwrapped gift to be donated to a child at The Lords Place.
Vice President Joe Biden held a rally at Palm Beach State on Wednesday. Members of the RCNPB Trump team were there to greet him.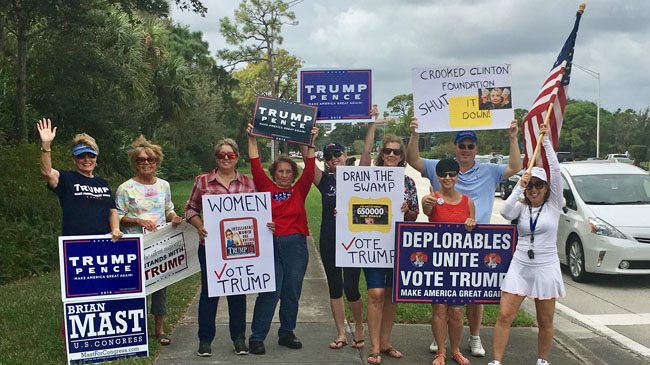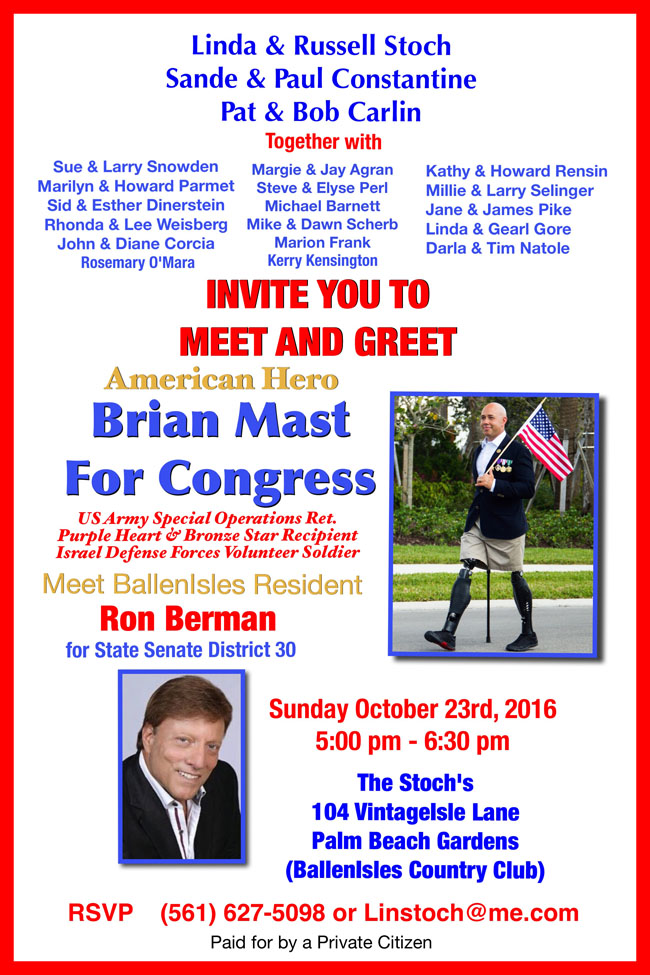 Show your support for Ron by attending this upcoming Meet & Greet. RSVP to Tom Plante, 561-236-8891.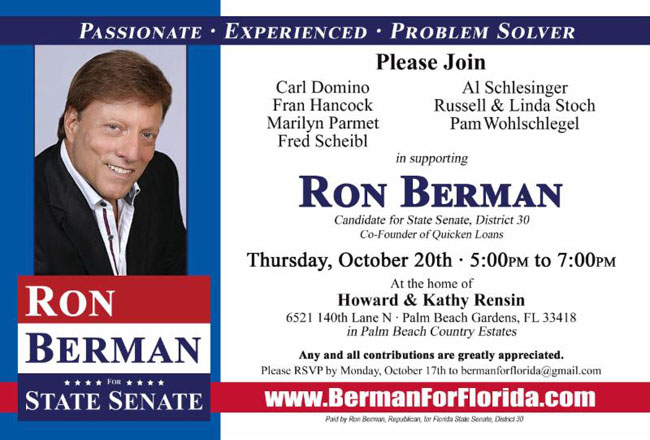 The Republican Club of the Northern Palm Beaches invites you to honor our great Republican candidates as well as our country on Columbus Day, Monday October 10th, 5:30 to 7:30 PM.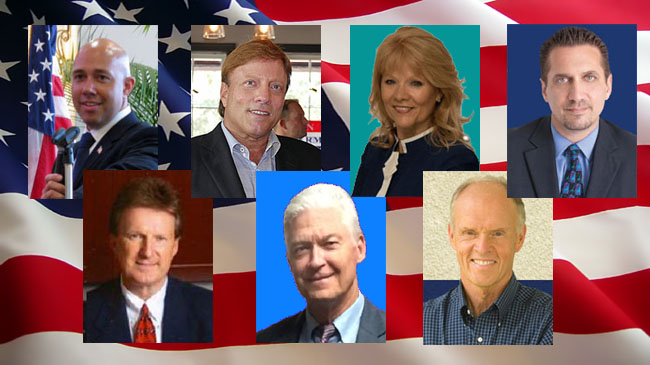 From left: Brian Mast (CD18), Paul Spain (CD21), Ron Berman (FS30), Rick Roth (FH85), Laurel Bennett (FH86), Hal Valeche (CC1), Tom Sutterfield (SB1)
Join us for a roundup of our local Republican candidates for the November election: Congressional candidates Brian Mast and Paul Spain, Ron Berman for Florida Senate, Rick Roth and Laurel Bennett for Florida House, Hal Valeche for County Commission and Tom Sutterfield for the School Board.
No charge for this event
Pizza and drinks served
RPOF Victory Headquarters
1555 Palm Beach Lakes Blvd Fifth floor
RSVP to marmaid12@aol.com or 561.427.8578
Please RSVP ASAP as space is limited!
Dan Bongino, has been a Secret Service agent in both the Bush and Obama White Houses, a US Senate and later a House candidate in Maryland, a radio and podcast host and the author of "Life Inside the Bubble" and "The Fight", about the alternate reality in which our political leaders make monumental policy decisions.
On Sunday, he gave us his view of the problems we currently face as a country.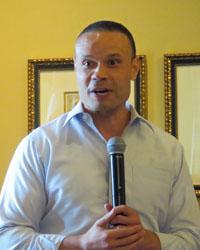 One is that "We are no longer moored to the Constitution". As examples he cites the recent move by a group of Democrat State Attorney Generals to prosecute "climate deniers" – or those who hold differing views from them and their cronies, in direct conflict with the First Amendment. The Obama Executive Amnesty is another example, which cites "prosecutorial discretion" to exempt large classes of people from the laws enacted by Congress.
Another problem is that the left has redefined the message of the economy. No longer do we discuss the reasons for our historical economic power, but instead talk of "how much of our earnings are we allowed to keep", "evil rich people", and the "distribution of income". Where is that "distribution center" anyway?
On health care, Dan pointed to Bernie Sanders call for "Medicare for All". In reality, the Medicare progam as it is has funding challenges and expanding it is just unaffordable.
Lastly, Dan spoke about Education. We are an "ideas economy", but our schools are falling way behind the rest of the developed world and today's students will lack the tools they need to compete. The most reasonable way out is to provide school choice.
Even with all these problems, Dan is optimistic. We are coming to the end of the reign of "the worst President in History", and the USA is still a special place. Where else do you find that the biggest problem of our poor is "obesity".
Present at the meeting were candidates Rick Sessa who is running for Sheriff against incumbent Rick Bradshaw, and Roth Farms owner Rick Roth, a candidate for CD18.