The Republican Club of the Northern Palm Beaches invites you to honor our great Republican candidates as well as our country on Columbus Day, Monday October 10th, 5:30 to 7:30 PM.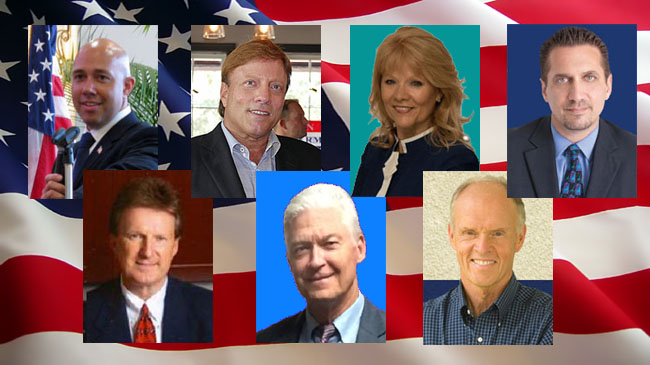 From left: Brian Mast (CD18), Paul Spain (CD21), Ron Berman (FS30), Rick Roth (FH85), Laurel Bennett (FH86), Hal Valeche (CC1), Tom Sutterfield (SB1)
Join us for a roundup of our local Republican candidates for the November election: Congressional candidates Brian Mast and Paul Spain, Ron Berman for Florida Senate, Rick Roth and Laurel Bennett for Florida House, Hal Valeche for County Commission and Tom Sutterfield for the School Board.
No charge for this event
Pizza and drinks served
RPOF Victory Headquarters
1555 Palm Beach Lakes Blvd Fifth floor
RSVP to marmaid12@aol.com or 561.427.8578
Please RSVP ASAP as space is limited!