Read a synopsis of the July City Council Meeting in Palm Beach Gardens.
Hosted by the Palm Beach and Martin County Tea Parties, Dennis Michael Lynch is author of "They Come to America".
Americans for Prosperity is hosting this meeting in Orlando next month, featuring Senators Ted Cruz and Marco Rubio. Many local activists are attending.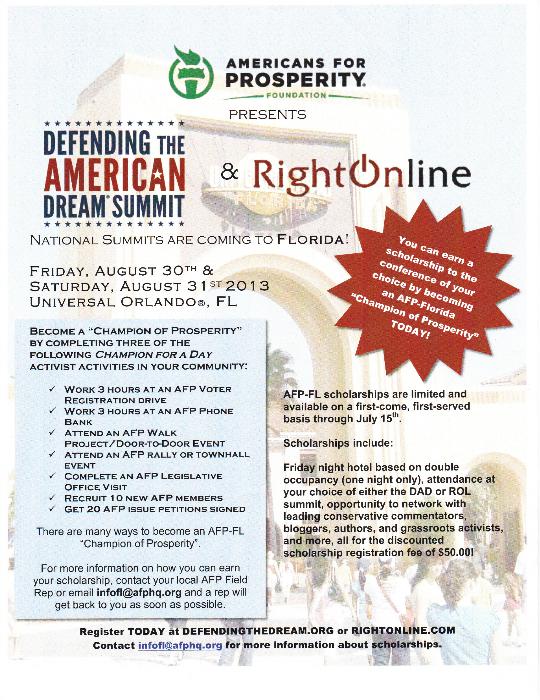 Greetings Republican Neighbors in Northern Palm Beach County:
We're not even through 2013, and we are already getting ready for the 2014 election cycle! We have a number of exciting races that will be important for Northern Palm Beach County.
If you have not already done so, please renew your membership, or join afresh, to the Republican Club of the Northern Palm Beaches. Your membership ensures that we have your latest contact details, helps support the club, and entitles you to discounted entry at club events.
Our club can again look forward to hearing from great speakers and candidates for our county and local offices. We look forward to seeing you at our Club and Palm Beach County GOP events. If you have any questions, please do not hesitate to contact me.
Thank you for your continued support.

Cindy Tindell
President
Republican Club of the Northern Palm Beaches
gopofnpb@gmail.com
Join us for Lobster Fest 2013. Use the [PRINT] link (upper right) to print the form and send it (along with a check) to the County GOP at the address noted. You can also let the club know you are attending by clicking on the RSVP button below.